Home
---
What Story and Why
---
How to Tell
---
What's New
---
Blog
---
Life Story Resources
---
Research is Fun
---
Get Started
---
Highlight Site
---
Sample Writing
---
Free Newsletter
---
Articles
---
About
---
Contact Us
---
Privacy Terms
---
[?] Subscribe To
This Site
The "Your Life is Your Story" Blog Archives
© Tom Gilbert

Read about quality family history and life story news, views, methods, products, links, services

...and whatever else catches our fancy of personal historian
March, 2020
current blog entries
blog archive index
---
Keeping Grandparents Safe and Close

March 31, 2020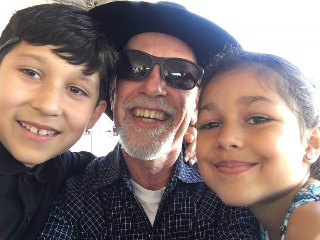 Grandparenting is something that I don't think anyone can adequately describe to the degree that experiencing being one can. I don't say this to disparage the empathy non-grandparents can show. Of course love for grandkids and the receiving of that is special. Others can also have that love, but the relationship between the children and the grands is, in my mind, somewhat unique.

During this time of precautions and social distancing it is hard to not get and give the hugs. But we know it is important to be safe. Being close is still a gift. With our technology we can video chat or even wave from our cars or from a safe distance.

An article on

Creative Healthy Family

gives many of the good reasons why Raising Our Kids Near Their Grandparents is the Greatest Gift We Could Ever Give Them. For some families that is not possible. There were many years that my job took me to places distant from my parents or my wife's. We would have to pick and choose when we could make trips to visit, or vice versa.

Today I am very grateful to have my children and my grandchildren living in the same city as my wife and I do. It is a blessing in so many ways.

---

Quarentime for Your Life Story

March 30, 2020

One of the most common excuses used for not completing a life story is: I don't have enough time for that right now.

Hey, I've used that excuse myself; more than once.

Right now many of us are finding that we suddenly do have time. We have the discretionary time as we are spending time in isolation, protecting ourselves and others from the spread of the coronavirus. Let's call it

quarentime

.

But the silver linings are all around of us. Maybe now is the time to start journaling more or reminiscing and growing your memory list for your long neglected memoir.

I am not the only one with that thought. New York Governor Mario Cuomo mentioned it the other day. And I am seeing other writing consultants making the same suggestion (such as Jerry Linceum in this post).



The Memoir Network

is in the business of helping people like you get that memoir written. Denis Ledoux is currently conducting his

Write Your First Draft

Program. It's a fine program that I've steered people to. Full disclosure: if you sign up for it I get a percentage of the fee, but it is money well spent).

---

Alone Together

March 25, 2020

I spent many years in radio broadcasting. One of the things I loved to do was be in the studio, picking out and playing songs, and commenting with stories that fit the theme of the music.

Yesterday I was feeling a bit blue, probably a bit of anxiety about our current state of affairs (global pandemic) and really unmotivated.

I'm not beating myself up about it. Probably pretty normal all things considered. But what pulled me out of my doldrums was a surprise call from an old radio buddy. He's in Woodstock, New York and I am in Albuquerque, New Mexico. We FaceTimed and it was great. We talked about how we are dealing with the Covid-19 crisis. We shared old memories. It was very therapeutic.

Not long after

that

call another longtime friend my radio days called me from Salt Lake City. We also FaceTimed. And it was

another

excellent chat.

I got to thinking why I don't do this more often. I know the answer is probably because we all get busy with our lives. It's an excuse, but probably one you can relate to.

One of my favorite albums from "back in the day" is Dave Mason's

Alone Together

.
The title is quite apropos. We are all in this - alone and together. It's kind of eerie how many of the song titles fit the times. There is "Only You Know and I Know", "Can't Stop Worrying, Can't Stop Loving", "Shouldn't Have Took More Than You Gave" (for all you panic buyers) and "Look At You Look At Me" (for our social media and video connections). Perhaps the most fitting title is "World in Changes". Indeed.

Both my radio friends still are broadcasting on a couple of really cool radio stations - WDST in Woodstock and KRCL in Salt Lake City. Both can be listened to online. Tune in for good tunes.

---

I Would Like

March 23, 2020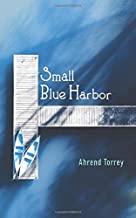 Last year about this time I received my copy of

Small Blue Harbor

, a collection of poems by Ahrend Torrey. I've known this young man since 2005. In fact, he was one of my first life story clients. His creativity was evident right away, but he has grown immensely as a poet and artist.

The artists in our world are able to help us through our tough times, so we should turn to them for comfort and inspiration. One of the poems in the aforementioned collection by Ahrend really speaks to me during this Covid-19 pandemic.

The poem is "I Would Like" and with blessings from the author I am posting it here. Read it, savor it, share it with others. I certainly recommend the book and you can find it online here.


I Would Like by Ahrend Torrey
© 2019 all rights reserved

I would like to go next to you
as you go through one of the toughest times of
your life.
And I would like to take on the consciousness of
your keys,
as you carry me with you after hearing the news--
as you hold me tightly in your right hand, wet
from wiping tears. I want to feel

the way you push me
into the ignition, not knowing I'm here.
As you pull away I want to become
the car you're driving,
as unsure as you are
about where we're headed.

I want to help you move forward
as time goes on. I want to become time,
in which once again you are okay
with how adverse the world can be. I want to
become
this miraculous world in which we all live and
succeed.

I want to see you rise like Egret in summer
lifts above the cypress tree. I want to see you smile
as perfectly as things use to be
before everything happened
and now we're here.

---
Forced to Slow Down

March 16, 2020

One of the things resulting from the global Coronavirus pandemic is that gatherings of people, everything from social events like sports, concerts and conferences to day-to-day workplaces like schools, are on hold for at least a couple of weeks.

This is definitely not "business as usual".

We can all find things to criticize about the inconvenience of this. But the intent is to slow the spread of COVID-19. Surely protecting lives should always be a priority.

In addition to my work with life story preservation, I spend my days as a school teacher. I teach 5th graders, many of whom are delighting in the sudden extended spring break. Meanwhile I worry about what will or won't get done in the remainder of this school year.

But what about a silver lining? In this time of social distancing we have an opportunity to spend quality time reading, writing, reflecting, sleeping more, practicing better hygiene (boy do we know now much more about proper hand washing!) and just getting some down time.

This can be a good thing. We are forced to slow down. A teacher/mentor I admire, Angela Watson of The Cornerstone For Teachers, has made the very good point that in a time like this we need to take better care of ourselves. This forced slower pace can give us and our bodies time to deal with the anxiety and our immune systems by not trying to accomplish more than is possible. We

need

to get rest.

My site is called

Your Life Is Your Story

and what an opportune time for all of us to reflect on how our life right now as it unfolds day to day during this crisis can help us stretch and grow ourselves in a positive way. We can learn to be grateful, to be compassionate and to be aware of just how important our daily living can be.

---

Not Infected, but Affected


How the Corona Virus is affecting us all.



March 11, 2020

Last summer my wife and I took a trip we had longed for about as long as we've been married (which is currently 34 years). We went to Italy, mainly the northern part of that beautiful and historic country. We saw Florence, Assisi, Venice and other great sites. We ate good food. We spent time site seeing and just enjoying ourselves.

Today we wouldn't be going on such a trip. The

Corona Virus (COVID-19)

is affecting us, just as it is most people - probably you.

The

World Health Organization (WHO)

announced today that the Corona Virus is now offically a global pandemic. Naturally there is concern, even fear. But the world has faced pandemics and big troubles many times in the past. Yes, it may mean some struggles and difficulties. I am concerned for those

infected

. But ultimately, we all end up being

affected

.

The situation is fluid with rapidly updating news coverage. It can be easy to get overwhelmed and maybe even start feeling a sense of panic. But what humans often do in times of trouble - and what I love about people, history and the stories - is rally around each other and find ways to make it through. I know not everyone will act that way, but what about you? What about me? What will we do in the days ahead?

I am not

infected

- but I am

affected

. Hopefully it is my heart that awakens with compassion for others and with a belief that we can deal with the struggles we encounter in life. All you have to do is be willing to do little acts of kindness and they will build on each other. And, yes, please follow the advice of health officials.

Years into the future we will have an opportunity to look back and reflect on our thoughts, words and actions during this time of the Corona Virus. Hopefully we will be able to say we acted with tact, courage and grace.
---