Clinching at Home - Red Sox Baseball World Champions
October 31, 2013
I watched every pitch, cheering on my beloved Boston Red Sox, as they won game six of the 2013 World Series, beating the St. Louis Cardinals by the score of 6-1, to take the series and become this year's
champions of baseball
. It took some timely hitting and great defense. All year long the Red Sox have taken to heart the saying, "find a way". They don't really have a huge superstar. Well, maybe David Ortiz, the series MVP who was hitting everything. Over the years Big Papi has had a lot of clutch hits, especially in the postseason, and he was on fire in this Fall Classic.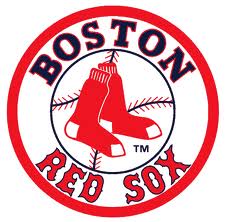 But mostly this year's team was a group of guys who played hard, had fun, were true to each other and had
character
. That term has been bandied about. For this Boston team who came in dead last in 2012 it was an amazing turn of events. It started with a new manager, John Farrell. The pitching coach for the team a few years ago, he was lured away from the Toronto Blue Jays and he set the tone from the start of spring training. Over and over again the players emphasized the importance of believing in themselves and each other and working towards achieving a championship. The experts were not picking them at the start of the season. No way! But they beat the odds.
What I love about this team is the story of the players. New guys to the team like Shane Victorino, Jonny Gomes, Mike Napoli and Stephen Drew all came up big at various times in the postseason, mostly after not hitting for several at bats. It was amazing. It is all the more gratifying for Boston, a city that had to deal and heal from the Boston Marathon bombings this past April. "Boston Strong" became the rallying cry and the fans rallied around their team as a way to "deal and heal".
The last two times the Red Sox won the World Series (2004 and 2007) they did it on the road against in the National League teams' city. This time it was at home and Fenway Park had not witnessed that since 1918. They waited 95 years. I loved the interview in the stands at the end of the game with an 88 year old man, season ticket holder, who has not missed a game in 65 years. He's seen a lot of baseball history. And he works at a convenience store across from the stadium where he sells souvenirs!
Yes, I am enjoying this. It has been a special season with special stories from special people. And that is what I enjoy about personal history. Other people are special in their own way and have special experiences worth sharing.
---
Hurricane Sandy One Year Later
October 29, 2013
At this time last year a major hurricane was barreling up the Eastern seaboard, headed for New York and New Jersey. Because it was so close to Halloween many people were calling it Franken-storm. As it turned out, the superstorm known as Sandy ended up causing major damage and loss of life. It was one of the biggest weather disasters ever. It washed away homes and businesses and rearranged the shoreline.
Although there has been much reconstruction, many people and areas are still dealing with the aftermath of this storm. As you might imagine, if you were in the path of Sandy there was emotional and psychological effects. A Fox News story,
Hurricane Sandy anniversary: Dealing with the psychological scars one year later
, deals with this very subject.
Writing about the events of our lives, especially those like a Hurricane Sandy, can have some therapeutic benefits. It is also history - your story - that can be important for others to read and know about. I know whenever I study history it is often those personal stories, like surviving a war or being part of a major historical event (the tearing down of the Berlin Wall or working for NASA when man first stepped on the moon) that are the most impressive. You can find many stories about Hurricane Sandy, including some
posted here
from
The Huffington Post
.
---
Red October
October 22, 2013
The World Series starts tomorrow night and for baseball fans this is what the entire season leads up to. The pennant winners of the two leagues, American and National, will begin a best-of-seven series to determine the champion of Major League Baseball.
Anybody who knows me eventually finds out that I am a huge baseball fan (see an earlier post,
Seeing Life Through The Eyes of a Baseball Fan
). I played it as a kid all the way through high school and American Legion ball. I played tons of
Strat-o-Matic
games to recreate in my imagination actual games between major league teams using the 1968 and 1969 rosters. It was a dice and card boardgame - you roll the dice, check the card and see the result. Maybe Bob Gibson struck out the hitter. Perhaps Carl Yastrzemski clocked one over the wall for a clutch home run. I could see it all in my mind and even kept detailed stats. What a nerd, right? But I loved it. By the way, the game still exists. It has been upgraded to a computer version, but there is still a board game option.
I love baseball, especially my favorite team from Beantown, the Boston Red Sox. It has been an amazing season for the Sox. They won the American League East Division and tied for the most wins in baseball (97), a mark shared by their National League foe in the World Series, the St. Louis Cardinals. This is after finishing in last place with 93 losses last year. And they have helped Boston deal with the emotional toll of the Boston Marathon bombings in April. The team is a true group of grinders; they are the epitome of "Boston Strong". Nobody is trying to be the top superstar. Everybody is pulling in one direction towards a common goal. I don't have the space here to go into detail on the many individual stories, but Daniel Nava and Jonny Gomes are a few guys worth mentioning. So are Dustin Pedroia, David Ortiz (Big Papi), Shane Victorino and Mike Napoli. And that's not even mentioning the pitching staff that includes the biggest suprise relief closer in the game, Koji Uehara. He didn't become the team's closer until mid-season after the first two pitchers in that role were lost to injuries, and he proved himself worthy of the role, often unhittable in saving several games.
St. Louis is also an impressive story. They had a hard fought season and came up big many times with a group of guys who are also true team players. Both clubs have fought hard to win through the playoffs and get to this final series.
It's a great matchup. A real
Red Octobe
r. The Red Sox and the Cardinals (known fondly by their fans as the Redbirds). And there's some pretty good history between these two clubs. In 2004 the Red Sox ended their 86 year championship drought by sweeping the Cardinals. This was after their epic come from behind AL Championship series against their nemesis, the New York Yankees.
In 1967, about the time I first remember being a hardcore Red Sox fan, Boston played St. Louis and lost in seven games. It was the age of Bob Gibson and Carl Yastrzemski. Lou Brock and Jim Lonborg. Great pitching, great hitting, great defense and lots of drama!
I was eleven years old and living in Little Rock, Arkansas, home to the Arkansas Travelers, the AA Minor League affiliate to the Cardinals. So, yes, I was the only Red Sox fan in school. Now, 46 years later, there is a certain symmetry in my life. I teach 5th graders, kids who are 10 and 11 years old, and it brings me back to that time in my life, especially as once again the Red Sox and the Cardinals are set to tangle on baseball's greatest stage.
Here's the thing. If you are writing about events in your life, piecing together the significant occurrences that have impacted you in some way, be sure to include what you are passionate about. Do that and you will have the excitement and fervor to tell your story. I know this from personal experience. Anytime I write about my love of the Boston Red Sox the words leap from my mind and out my fingers. I can barely keep up on the keyboard.
Here's to
Red October
. Here's to baseball. Here's to life. Here's to story!
---
From One to Twenty-Five
October 17, 2013
Today my niece, Kelsey, celebrates her 25th birthday. That's a milestone in most people's lives. A quarter of a century, but really just coming into her own as a grown woman with a career, friends and opportunities. Like my daughter, Kristen, who turned 25 just two months ago, Kelsey is creative and passionate about life. Those are wonderful qualities. Does she have any challenges? Of course, as do we all. But Kristen and Kelsey are two woman who are living life with gusto.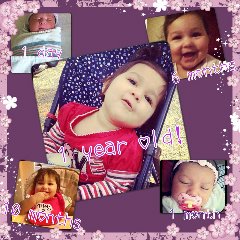 My granddaughter, Sophia, celebrated her first birthday two days ago on October 15th. She's Kristen's second child and quite a cutie. It is hard to believe she is already one! Being a grandparent brings my wife and I great joy.
From one to twenty-five is a good range of years and a lot happens during that time period. As we reflect back on our lives there's probably some good memories to mine for your story. One of the benefits of being around our children and their children is the opportunity to see life through those young eyes. I find that helps me reflect on my own life and consider the journey.
---
Poet Richard Blanco's "One Today" Memoir
October 14, 2013

Richard Blanco, the man chosen as the Inaugural Poet for President Obama's second term, is publishing his memoir,
For All Of Us, One Today
. It will be out November 19, 2013 (Beacon Press - link to Amazon
here
).
I recall watching Richard Blanco deliver his
wonderful poem
,
One Today
, at the Inauguration. I marveled at the words. It is a call for unity amidst all our diversity, a celebration of our challenges and our triumphs. In many ways, the poem sums up what is great about the United States of America, a country with a storied history.
Let's face it, there are many things about our country that are not shining so brightly right now, particularly our politics and our Congress. But there is a spirit in America that is special. It is a spirit that can be found in people around the world, not just in the USA. However, the spirit is what I like to focus on when I think of the qualities of an American. Blanco sums it up well in his poetry and in his forthcoming memoir he speaks of what it means to be an American. He is an immigrant who celebrates his Latino heritage and embraces our country's diversity. It sounds like it will be an interesting book.
---
Government Shutdown Effect on Life Story Work
October 9. 2013
We are now into day 9 of a government shutdown in the United States. It is causing some problems, especially for those trying to access services they need, like veteran benefits, or for those who work for the government and have been furloughed, or may soon be.
In the bigger global picture, some people may look at this situation and think it is not as bad a problem as what they've experienced. Certainly this is true for those living in war-torn countries or where there has been revolution and civil unrest.
For regular people (like myself) it is an annoyance and a concern, but so far not life and death. I do find that I am journaling some about this government shutdown, but usually as a side note to other activities and events in my life.
Still, as a part-time personal historian and full-time school teacher, I am wondering about the long term effects if this shutdown continues. In particular, how will it impact the business of life story work?
Paying someone to interview and write a life story can be a significant investment, often thousands of dollars. At the very least, it will cost hundreds, and that's typically if the client is doing some of the work themselves, such as some of the writing. So when people become concerned over the economy and the financial picture, well, it usually puts things like a family history or memoir on the back burner. This is unfortunate. A life story is one of the greatest things you can do for yourself and for your descendants. It is a tangible legacy. Nevertheless, I understand the reality of economic choices.
What can you do? You can still begin the process of collecting information, making a
memory list
, leaning more about life story writing, consider
important questions
about your life and try to save for a future day when you can invest in your story.
By the way, I find a bit of American history to be interesting in light of our governmental situation. Back in the 1930's when the United States was mired in the "Great Depression" a federal program was created that paid writers and journalists to interview and write life histories of various people. It was part of the
WPA
(Works Projects Administration) from 1936-1940. You can find out more about it at the
Library of Congress
collections of
American Life Histories
(
go here
).
---
America's Enthnic Ancestry
October 4, 2013
America is often considered the "Great Melting Pot". We are a nation built on immigrants, people from around the world who've come to a land teeming with opportunity, seeking a better life.
What countries have all these people come from? Which ethnic group is the largest? Off the top of my head I would have guessed the Irish, or perhaps African-Americans. Both groups have played a very large part in the history of the United States as millions of them have come here, albeit not all by choice.
I also know that those of Hispanic heritage are a very large group, maybe the fastest growing.
You can now
see a map online
that shows the United States' varied ethnic sources, broken out by states and with the totals. Almost 20 million claim to have American ancestry for political reasons and are unsure of their family's genealogy.
The largest ancestral group turns out to be German, nearly 50 million. African-American or Black is the second largest group and the Irish are third. This is a
fascinating map
. Scroll down the webpage and you will also see some great pictures of immigrants.