Home
---
What Story and Why
---
How to Tell
---
What's New
---
Blog
---
Life Story Resources
---
Research is Fun
---
Get Started
---
Highlight Site
---
Sample Writing
---
Free Newsletter
---
Articles
---
About
---
Contact Us
---
Privacy Terms
---
[?] Subscribe To
This Site
The "Your Life is Your Story" Blog Archives
© Tom Gilbert

Read about quality family history and life story news, views, methods, products, links, services

...and whatever else catches our fancy of personal historian
October, 2016
current blog entries
blog archive index
---
New Newsletter Takes You Down Memory Lane of Halloween

October 31, 2016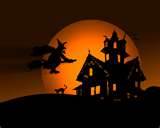 Tonight is the night celebrated by many for dressing up as someone you are not, going to parties or "trick or treating", and there is a lot of history to it all.

Halloween today, however, is not how I remember it. If you are a subscriber to my free monthly newsletter then you have an email waiting for you that

Takes You Down Memory Lane of Halloween

.

When I was a kid, some fifty years ago, Halloween was a little different that it is today. Sure, today kids still dress up in costumes and get candy, but "back in the day" there were some differences, starting with clowns not being so creepy.

Find out what is in store each month by signing up for the free newsletter. And you can check out past issues online here.

---


Personal Historians Are Kickin' It Up in Forth Worth

October 25, 2016

Yahoo in Forth Worth, Texas! The

APH (Association of Personal Historians)

are gathering this week for their annual conference. It is a great way to meet others who are working in the field of life story preservation. People from various walks of life and with many gifts and skills to share. Video, audio, interviewing, writing, marketing, book production, running a personal history business, finding clients and spreading the good news about saving our stories.

The theme of the conference is

Kick It Up

and you know it's TEXAS SIZE good stuff. You can follow along on social media with the hashtag, #APH2016.

A great blog post by DeborahWilbrink about the value of attending the conferences is online - APH Conference 2016: Kicking Up the Value.

---

Second City Going for First Place in Baseball

October 23, 2016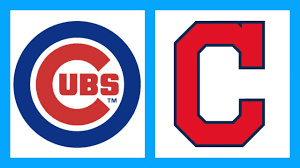 It's been a long time since the Chicago Cubs were in the World Series. The last time the Cubbies won the National League pennant and played in the Fall Classic was 1945. But it has been even longer since they won it all and were the champions of the world. That was back in their glory days - 1908. It is the longest drought of any baseball team and this team is anxious to change that. Chicago is known as the Second City (behind New York), but they are going for First Place in the world of baseball.

Their opponent will be no slouch. The Cleveland Indians stormed through the American League playoffs, sweeping my beloved Boston Red Sox in three games before dispatching the Toronto Blue Jays in four games. They have one of the greatest bullpens so when it gets late in the game their pitching is really tough.

Both teams have a great story with gifted players and managers and rabid fans. Cleveland already went a bit crazy back in June when their NBA team, the Cavaliers, brought a long awaited basketball championship to the city. Their baseball team hasn't won it all since 1948.

So on baseball's greatest stage, the World Series, we have an October drenched in drama. Two teams who've waited too long to be champs. Game one is Tuesday night. It will be fun for me, a baseball fan who bleeds Red Sox red (and there are lots of storylines with Boston connections this year, such as former Boston manager Terry Francona leading the Cleveland team and ace pitcher Jon Lester, a one time Boston great who now leads the Chicago pitching staff), and it will be history in the making. Be it baseball or someo other important event in your life, history is the stories we tell about the things that happen in our lives.

---

The City Different with Some Different Kind of Talking

October 19, 2016

This past Saturday I presented a talk about the importance of sharing family stories and preserving family history. I did it in Santa Fe, New Mexico at a beautiful retirement and assisted living community known as The Montecito.

This event was part of National Family History Month and the intent was to get more people talking. The talking we are encouraging is probably different from most everyday conversation, although it certainly could (and should) be part of our regular talking that we do with friends, families and loved ones.

What we talked about was sharing family stories. Using conversation cards created by the

Funeral and Memorial Information Council (FAMiC)

, many of the attendees shared stories about their lives and family. Some were funny, some somber and others heartwarming. It was really great to hear people share.

We call these conversations

The Talk of a Lifetime

. Find out more here.


---

Your Most Memorable Year

October 11, 2016

Last night on

Dancing with the Stars

the DWTS cast talked about their "most memorable year". It was intriguing, enlightening and, frankly, a little painful for some of the celebrities. James Hinchcliffe, professional race car driver, spoke about the accident that almost took his life. Terra Jole talked about her father's death and her regret that she couldn't be with him when he passed. Jana Kramer let everyone know that she it was hard to persevere during the dark days of her abuse. But each of them ultimately have a story of triumph.

People can easily get overwhelmed at the prospect of telling their life story. It seems like such a daunting task to recall the events of a life. It is a lot of work. A way to make preserving your life story more manageable is to tackle it in sections. Consider the turning points in your life.

Writing about your most memorable year can be a terrific hook for an audience learning about who you are and what your life has been about. Your most memorable year, like your favorite alltime vacation, most influential person, greatest triumph or life changing event are topics, or even themes that can be the main focus of a memoir or life story.

Here's an exercise I recommend as you prepare to write your story (or have it written). Get to the

heart of who you are

- the heart of your story is based on the real you. Often that is person other people don't really know. Sharing your true self is a gift worth giving.

---

October is Family History Month - Talk of a Lifetime, Part Four

October 4, 2016

We need to talk. All of us. Family members, friends and communities. We need to have a talk to share our values, lessons and what is really important.



National Family History Month

is every October. That is a perfect time to get together with a loved one, preferably one with a fair amount of life experience, such as a grandparent or elder, and

Have the Talk of a Lifetime

.

One of the wonderful ways to do this is by having a meaningful talk. Connecting generations through family history includes sharing stories about your ancestors, understanding where your families have lived over time and the various stories about their lives, values and experiences.

| read more |

---

Legacy of the Ultimate Gentleman Sportscaster, Vin Scully

October 3, 2016

We are into the month of October, the time when drama runs high in major league baseball. The playoffs will soon be underway. After grinding through six months and 162 games the top teams meet to determine utimately the top prize, a World Series Championship.

The Dodgers are one of the teams that will be in the hunt for that championship, but there will be a key part of the organization missing from the games.

The epitome of a baseball broadcasting career is the one that just ended. Yesterday Dodgers play-by-play man Vin Scully called his final game. He did this job for 67 consecutive seasons, all for the Dodgers, both in Brooklyn and Los Angeles. In a serendipitous way his final game yesterday featured the Dodger Blue against their archrivals, the San Francisco Giants. You see, when Vin was just a lad of 8 he became a Giants fan. He lived in New York and this was 1936 and on October 2 of that year (that's right, 80 years ago to the day!). He had seen a World Series score from that day when the Giants were beaten down by the Yankees, 18-4. "I felt so sad for the Giants, so I became, that instant, a rabid Giants fan", stated Scully.

There have been a few truly great baseball broadcasters. Red Barber, Mel Allen and Ernie Harwell come to mind. But no one has done it as long as Vin Scully. 67 years! Most people start thinking about retirement after twenty or thirty years. Vin is now 88 and the time has come for him to retire. He finished up with class, just like his entire career. His way of calling a game was truly an artist at work. He would weave stories and make great comments and his voice and patter were perfectly suited for the pace of America's pasttime. Read up on him in this wonderful

New York Times

piece, or do an Internet search for any number of tributes. He was, simply put, one of the best ever. On top of that, he was a true gentleman, a great family man and just a terrific person!

Vin Scully signed off his final broadcast in typical fashion, "Don't be sad because it's over, smile because it happened. And for the last time, I wish you all a very pleasant good afternoon." Just typing that I can hear the cadence and sincerity. Thank you, Vin Scully. You made the game better by doing your part for a long time and you will be missed.

---

Personal Memoirist Makes Front Page News

September 5, 2016

It is poetic justice that on this Labor Day I am able to post good news regarding the type of

work

I and others have been cultivating for the past two decades.

Last year the

Association of Personal Historians

turned 20. I've been a member of this organization since 2003 and have both watched it grow and benefited from the skills and knowledge shared among this fine group of varied professionals who work to preserve life stories. This past week a founder of

APH

and a few other members were featured on the front page of the

New York Times

,

Have a Story to Tell? Your Personal Memoirist is Here

.

Making the front page of the New York Times is quite a feather in the cap for Kitty Axelson Berry of Modern Memoirs and one of the founding members of

APH

. She's been at this personal history for a long time and she and her staff create beautiful memoirs and family history books. They are of the highest quality and not inexpensive.

One of the most challenging things for any Personal Historian trying to make a living in the field is getting clients to understand why the financial investment is usually much more than than expected. People have to be educated on both the value and the time it takes to create a quality final product. The Times piece delves into this in a good way.

I hope that you have considered the preservation of your life story. Your story is part of the history of the human race. You have had experiences and a life unique to you. There is much to share with others, especially your family.

In my article,

Writing My Life Story

, I give tips on the writing of an autobiography and memoir including how to start, point of view and motivation.
---