Home
---
What Story and Why
---
How to Tell
---
What's New
---
Blog
---
Life Story Resources
---
Research is Fun
---
Get Started
---
Highlight Site
---
Sample Writing
---
Free Newsletter
---
Articles
---
About
---
Contact Us
---
Privacy Terms
---
[?] Subscribe To
This Site

The "Your Life is Your Story" Blog Archives
Read about quality family history and life story news, views, methods, products, links, services

...and whatever else catches our fancy
September 2010
current blog entries
blog archive index
---
50 Year Anniversary of Ted Williams Final At Bat - A Home Run

September 28, 2010



Teddy Ballgame - better known as Ted Williams - was perhaps the greatest hitter in major league baseball history. Since I am a lifelong Boston Red Sox fan I always tell people he was! Let's face it, he had a pretty good portfolio. Lifetime .344 batting average. 521 career home runs. Hall of famer. Last man to bat over .400 (.406 in 1941). His final at bat on September 28, 1960 was a home run, a feat most players dream of accomplishing, and hardly any do. Ted was 42 and hit .316 with 29 home runs that year which would be pretty good for any player in their prime.

The announced attendance at Boston's Fenway Park for the game was only 10,454. Remarkable considering nowadays you can hardly ever get a ticket and every home game is a sellout. Williams also did not tip his hat after that final at bat homer. In fact, he never tipped his hat. It just wasn't part of his personality. But a great competitor and hitter? Absolutely. And a storybook finish to an amazing career fifty (50) years ago today (ESPN article here).
---
What if the President of the United States Came to Your House?

September 27, 2010

President Barack Obama has been traveling the country and making a few special visits to everyday Americans. Maybe it's just public relations, but hopefully the President really cares to hear from citizens. One of them, Andrew Cavalier, is a Viet Nam veteran who resides in the South Valley of Albuquerque, New Mexico. This is an area of Albuquerque rich in tradition and primarily Hispanic history. It's not an affluent area by any stretch, but there is a wealth of local pride. Our whole city is buzzing about this unusual visit.



Regardless of your politics or opinions about the President, think about what an amazing personal history moment this will be for Cavalier and his family. I hope he's planning on preserving his memories in some way for this is truly a once in a lifetime opportunity.
---
Relax - And Tell A Story

September 23, 2010

When you are writing about your life it is easy to get anxious and intimidated. You are revealing intimate thoughts or embarrassing moments, and maybe even bragging a bit. How to do that in an entertaining way while getting readers to see what your life was about is no easy thing.

But writing can be tremendously rewarding. It is hard work. Your autobiography or memoir will take time. However, I want to encourage you to do it. Susan Meddaugh, author of "Martha Speaks", a book about a talking dog, has some advice for kids about writing and she always emphasizes relaxing. "Tell a story from your own life, or just make up something that's crazy and ridiculous," she says. The Washington Post has a quick little article about her advice for children.
---
Who Is Harry Nilsson (And Why Is Everybody Talkin' About Him)?

September 21, 2010

There are certain songs that stick in your head. Some have great melodies. Others are quirky. And some have the incredible pathos that gets you considering the ups and downs of life and relationships.

All of the above qualify as descriptions of songs written and/or sung by the late and great songwriter Harry Nilsson. "Without You", "Me and My Arrow", "One" (a huge hit for Three Dog Night), "Put the Lime in th Coconut" and "Everybody's Talkin' 'Bout Me" (a Fred Neil song Harry sang from the soundtrack to "Midnight Cowboy").

Nilsson was a close friend of the Beatles and many other musicians and industry insiders. Yet, people either know who he is...or have no idea. A new documentary opening in Los Angeles, Who Is Harry Nilsson (And Why Is Everybody Talkin' About Him)? chronicles his life, including his amazing talent and his sad and tragic with booze and drugs that eventually did him in (see Pop & Hiss - LA Times blog article). See the trailer and more about this documentary here.
---
Your Kids, School and Personal History

September 17, 2010

Since the new school year is underway it is a good time to think about how you can record and preserve some of your children's work throughout the year, as well as get them involved in family history. Memories are being made as they are learning new things in whatever grade they've entered. They will certainly be creating work in their various classes or subjects and most schools are now encouraging students to keep a portfolio. Why not help them with this concept by creating a personal portfolio that incorporates some of their school work along with other items throughout the school year that are important to them and the family? This could be pictures, letters, cards, arts & crafts, notes from you, other family members (grandparents, aunts, uncles), coaches, friends and so on. This isn't meant to replace the portfolio they might be building at school; rather it is an additional one for your child that teaches them the importance of preserving life information. Think about how much they will appreciate this when they look back at it years from now.

You can work on this as a family project, but allow your child to take some ownership in the design and collection and ongoing maintenance. Review this portfolio throughout the year, maybe even setting aside a special time each week to review/add to/discuss.

Stefani Twyford (Legacy Multimedia Blog) provided inspiration for this idea with her post, Starting the School Year With a Personal History Project.
---
True Life Writing Tips

September 14, 2010

I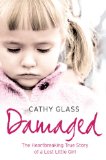 f you have a riveting life story to share with others you may think you've got a potential best seller. And maybe you have. But the odds of achieving that are very high. Nevertheless, it is not my duty to be a "dream killer". But I do think people should be pragmatic.

Who might know a thing or two about writing a best selling memoir? Cathy Glass, for one. She's written a couple of memoirs with sales over 7 million books, including Damaged and I Miss Mummy. You can read about her tips (which include having a clear goal, creating scenes, not monologues, making your story episodic, having a good presentation and also reading widely so you can learn what works and doesn't). This article on Authonomy is pretty good. | more here |


---
My First Grandparents Day

September 12, 2010

My wife and I are enjoying our first Grandparents Day (celebrated each September 12). Our first grandchild, Jacob Ray, was born in February and is in the incredibly/unbelievably cutest stage possible. At least until the next cute stage (which is what - every couple of months?). Being a grandparent is an amazing experience so far. We get to parent our children and our grandchildren (at least to some extent). We get to pass along our wisdom and wit, our observations and lessons. And we get to see the world again through the wonder of a child - a very blessed thing indeed!

Richard J. Anthony, Sr. is Executive Vice President of GRAND Magazine.com, wrote a stirring "All Hail to Grandparents" essay (read it here). Among the statistics he shared are that over one-third of the US's population are grandparents, more than 75% of Americans over 50 are grandparents, we spend a hefty $35 billion each year on our grandkids, and most of us believe that leaving a legacy is much more than financial. We want to pass on our values, faith, ethics and stories.

Mr. Anthony is the cofounder of igrandparents.com, an intriguing resource site for grandparents. Check that out as well as the current issue of GRAND Magazine. And happy Grandparents Day to all you Grands!
---
Life Lessons From Tragedy

September 11, 2010

I awoke this morning to an absolutely gorgeous, sunsplashed September Saturday in Albuquerque, New Mexico. The weather mirrored that of September 11, 2001 and I, like so many others, found myself flashing back to that fateful day. On the other side of the country the World Trade Centers were in flames and soon to collapse. The Pentagon was hit by another airliner-turned-weapon-of-mass-destruction. And the drama was unfolding on yet another plane, Flight 93 over Pennsylvania, as passengers realized what was happening and fought terrorists on board until the plane crashed in a field.

Shock. Anger. Outrage. Sadness. Disbelief. So many emotions that day. And yet, in our rush to patriotism and the villainizing of the "other" we might forget about the diversity of people affected. People of different races, cultures and religions make up our country and our world. Many of them worked in New York City in the World Trade Centers. Yes, even Muslims.

In light of the controversy over the proposed building of a Muslim community center two blocks from ground zero, it might be well to consider what truly honoring our lost loved ones mean. I don't dispute ground zero being hallowed ground. But to me the best way to overcome the misguided zeal of terrorists, religious or otherwise, is to see the dignity in all people and work to build community. Any place where people are encouraged to gather in prayer and peaceful concern for each other is a positive thing.

The NY Times ran an article about Muslims who worked in the Trade Centers, how they needed and created places of daily prayer, and how they were impacted on 9-11-01. Read it and think about how we might change our lives for the better as a result of the tragic events that September day nine years ago.

---
An Enduring Love Story

September 8, 2010

The enduring and poignant love story of Danny and Annie, a couple that married late in life and enjoyed twenty-seven years of wedded bliss, adds more credence to my belief that everyone has a story to tell. They were not a famous or glamorous couple. They lived in Brooklyn, New York. He was a horse betting clerk, she a nurse. But they loved deeply, with humor and charm, and the interviews they did with Story Corps are accompanied by some wonderful animation.


---
Nicos Tseperis - A Golden Voice

September 7, 2010

Nicos Tseperis was born September 7, 1923 in Athens, Greece. His father, a self-employed rags-to-riches story, surely inspired him. He seemingly knew early on that he was destined for a life as an entertainer. "I realized that I had a natural talent for singing and playing guitar ever since I was eleven years old", he reflected. "I had a flair for entertaining and it was reinforced by my singing teacher." As a young boy Nicos sang in the streets of Athens, playing guitar and accepting coins. It was an early indication of his charm.

I've had the privilege of learning about this Greek entertainer and writing a bio for his Facebook page. The project came to me via one of his daughters. We'd previously worked together when her mother Nike (and wife of over fifty years to Nicos) passed away. I did some writing about her and now just a few years later the daughter asked me to help preserve some of her father's life story. This is how some projects develop. And I welcome it as it shows that clients find the services I provide to be worthwhile.

Nicos Tseperis is now 87 and in the twilight of his life, one that has been filled with many wonderful moments in the entertainment industry. He's been considered a favorite Greek entertainer of celebrities, royalty and the everyday man and woman. He has a gift for establishing quick rapport with an audience and his charisma and wit have served him well, along with his golden tenor voice. I encourage you to find out more about him by reading his bio on his Facebook page (here). And consider how your own story, or that of family members, also has value worth preserving.
---
Nice Tribute to a Father
September 4, 2010

Jim Walsh, someone who is very interested in preserving family histories, has done a very nice tribute to his father and posted it to You Tube. What I most like about his honest and heartfelt recollection is that he admits how when he was a kid he didn't really appreciate what his dad did for a living or how hard he worked to provide for his family. But he sure does now. See it below and enjoy.

---