Home
---
What Story and Why
---
How to Tell
---
What's New
---
Blog
---
Life Story Resources
---
Research is Fun
---
Get Started
---
Highlight Site
---
Sample Writing
---
Free Newsletter
---
Articles
---
About
---
Contact Us
---
Privacy Terms
---
[?] Subscribe To
This Site
The "Your Life is Your Story" Blog Archives
© Tom Gilbert

Read about quality family history and life story news, views, methods, products, links, services

...and whatever else catches our fancy of personal historian
September, 2020
current blog entries
blog archive index
---
Jason Reynolds on Bearing Witness

September 30, 2020

Jason Reynolds is a celebrated poet and writer that more people, myself included, are discovering is both gifted and truthful. He has found a wide audience for his books among the young adult crowd (YA is targeted at middle-school age, which to me is hardly young adult, but that's the term) with award winning books like "Ghost" and his novel-in-verse "Long Way Down". You can check out what he has written on his website.

He also remixed a book by Ibram X. Kendi that has been widely praised for elevating discussion on the true causes of racism, "Stamped from the Beginning". Kendi had to talk Reynolds into writing a version for young people and it took a while for Reynolds to do it like he thought it should be. The result, "Stamped", is powerful. I am currently reading it.

One of the things Jason Reynolds said in an Orange County Register article struck me as very interesting, especially as I am a school teacher along with my life story work. He said he doesn't see his role as that of an educator. Referring to young people, "So many of us are trying to educate them, which I think is rooted in a place of ego from the adult, instead of just bearing witness to their lives." I think there is a fair amount of truth there.

All of us should bear witness to our lives and the lives of others. Appreciate each other for our differences and diversity. Find a way to get along when we don't agree. I still am holding out some hope for the civil in civilization.

---


Almost Famous Movie Turns Twenty

September 23, 2020


Cameron Crowe was a teenage rock journalist in San Diego in 1973. I was a senior in High School and listening to a lot of rock music and reading magazines like

Rolling Stone

which Crowe got to contribute to. I am sure I must have read his contributions.

The movie "Almost Famous" came out in 2000 and it took Cameron Crowe, now a screenwriter and director, ten years to bring it to the silver screen. The movie is partly autobiographic. But what is so great about the film (along with many of the cast members and their terrific performances) was how it captured the love of rock music back then. It was a heady time, a time of immense creativity and loud guitars, a time of Led Zeppelin, Eric Clapton, Pink Floyd, the Allman Brothers, Grateful Dead and others. It was a time of coming of age for both rock music and me!

I have always loved "Almost Famous". On its twenty year anniversary there has been reminiscing by Crowe and cast members. Here's a good article that has been part of the looking back.

---

Rock of Righteousness, Ruth Bader Ginsburg

September 20, 2020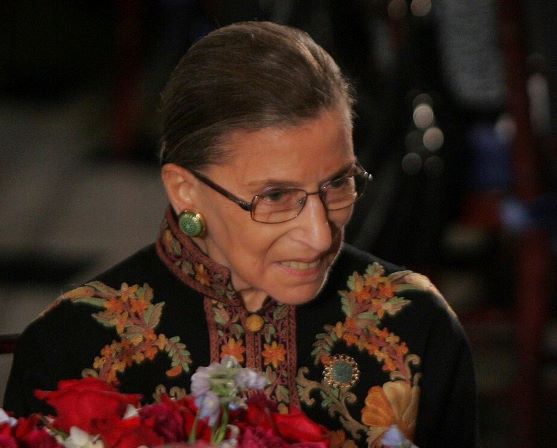 Ruth Bader Ginsburg, the "Notorius RBG", Supreme Court Justice, and champion of equality, particularly when it came to gender rights, died on Friday at the age of 87. She battled cancer five times and then some, often returning to duties when people would surely have given her a pass to spend more time recovering.

Her legacy casts a long shadow. She might have been short in stature, but she stood tall when it came to fighting for justice. It was fitting that she rose to the position of Associate Justice on the Supreme Court in 1993.

Her vacancy has already stirred the current administration and Republican leadership to quickly fill that spot with their choice and they want to get it done before the election. That would be quite the rush and a contradiction of the position they took back in 2016 when then President Obama submitted a nomination to replace Antonin Scalia. There was more time to consider that nomination in February, nine months before Election Day. But the Republican majority sat on it, stating the American people should have a say, meaning the upcoming presidential election. How quickly they have reversed their position. Once again we see what serves political partisanship seems more important than careful consideration and fairness.

One of Ginsburg's fellow justices, Stephen Breyer, called her a "rock of righteousness". I think she lived up to that title. Her accomplishments in face of many challenges are impressive. She argued many cases before the Supreme Court long before she was a member. She overcome obstacles, including just getting hired after her prestigious law school performance. As is true with the passing of any person noteworthy for their well-lived lives, there are numerous powerful tributes and articles to read. This NPR article is a good one.

Doing the right thing because it

is

the right thing is not always fashionable. At the end our our lives we should all hope that there were times when we did. It's fair to say RGB did more than a few times.

---

Grand Remembrances

September 13, 2020

Today is

Grandparents Day

in the United States. Being a Grand is a special honor. I feel very blessed that my wife and I have two grandchildren. We were able to visit them today. Yes, we are still being cautious with the coronavirus, but we also find it very difficult to not see them when they live so close. So today we did drop by to visit Jacob (age 10) and Sophia (age 7) along with their parents. We brought donuts and caught up with them. Our grandchildren are still pretty young and this is a precious time in their lives - and ours!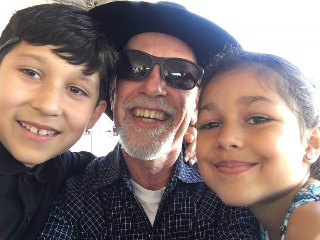 I wish I had known my grandparents better. We never lived in the same place. Dad was a career Air Force pilot, so we moved around a lot. But we did get to see them once in a while when they would visit us, or we them.

Nana was my maternal grandmother. She was from Boston, a little white haired lady full of love and good humor. Her husband and my maternal grandfather died young . My mom was still a teenager. Of course, I never met him and what I know is what was passed down to me. How I wish I could have met him.

On my dad's side my paternal grandparents lived long lives. I remember visiting them in their New York City suburb home of Pellam when I was about 8. Later when they retired in Arizona I got to visit them as an adult and learned more about them, the family and especially my somewhat famous Great-grandfather, Fred Gilbert. Fred was quite the sharpshooter and was inducted into the Trapshooters Hall of Fame. He died in 1927, long before I was born, but I have my grandfather's name. It was passed down through three generations.

Annie Payne, a personal historian in Australia that I've been blessed to know for many years, wrote recently about remembering our grandparents. You can find the post on her History from the Heart Facebook page. In her post she remarks about the importance of her grandmas as major figures in her life. And Annie also has three of her own grandchildren. They seem quite delightful.

You can visit Annie Payne's main

History from the Heart

website to find out more about her personal history services. She's a gifted interviewer and writer.

---

Tribute in Light for 9-11

September 11, 2020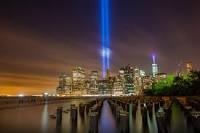 Every year this date arrives and I am reminded of how rapidly a day can dawn clear and bright and end dark and somber. In New Mexico that day in 2001 it was another beautiful September day. Sunny and warm, the kind of postcard weather that makes living here enjoyable.

Back east, across the miles, New York City also had a sunny morning. And then chaos and tragedy amidst the terrorist attacks. I've been to NYC a number of times. In 2001 I was there with my family in June, just three months prior to the World Trade Towers collapsing as a result of hijacked airliners flown into them. It was unthinkable. But it happened.

I've been to the 9-11 Memorial. I've stood silently with moist eyes at the pools built upon ground zero. Names carved into stone, all those who perished that fateful day.

I am a teacher of fifth graders. Each year when this day comes I find myself taking time to educate them about what happened. I don't like to dwell too much on the tragedy. I try to focus more on the the compassion and heroism of those who responded to the emergency. Life is precious, all life, and young people need encouragement to face the future, just as those of us with some gray and wrinkles.

Beams of light shine into the New York City night each September 11. It is known as the

Tribute in Light

. See more at the 911 Memorial website.

---

30 Days

September 9, 2020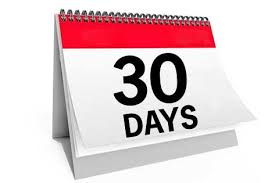 30 days has September - and you know how the rest goes. Thirty days is the standard for a month, although a few have 31 days. And there's the outlier February that checks in at 28. Unless it is a Leap Year and we add another day to the second month of the year.

30 days can be quite a marker. A lot can happen in a month. We are approaching the thirty day mark for the school year where I teach. Already? Yes, and it's been quite a ride so far. All distance learning. Creating a community is not easy with these fifth graders. But we are giving it a go and starting to gel.

30 days for anyone in recovery is important. Although the key is to take it one day at a time for any addict or alcoholic who begins a journey of sobriety, the first thirty days can seem like a very long time. Congrats to those who reach that point, but don't rest on your laurels.

30 days into a new relationship often gives a couple some time to see beyond the initial flush of romance.

30 days with a newborn child is a view into the miracle of new life. Babies change so much in that time.

30 days into a pandemic. Seems like a long time ago.

30 days. Sometimes it is quick, gone in a blink of an eye. At other times it can feel like a lifetime. Humble Pie had a hit with their song,

Thirty Days in the Hole

, a bluesy foot-stompin' rocker about getting busted for doing drugs and trying to make it through a rough patch in jail.

30 days has September, April, June and November. All the rest have 31, except for February with 28, unless it's a leap year, then one day late.

---

Remembering Brock and Seaver Baseball Legends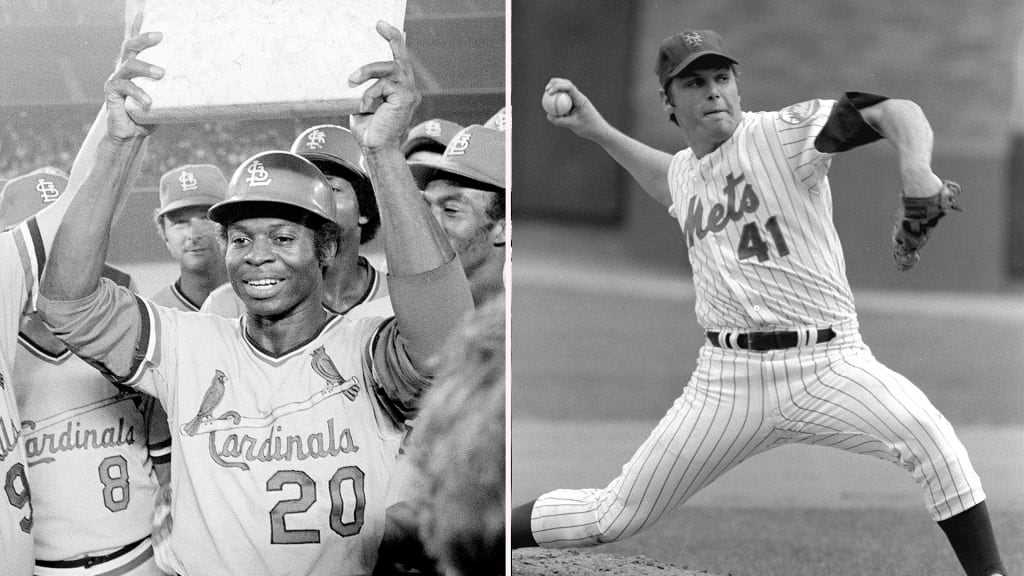 September 7, 2020

I've been a baseball fan all my life. The sweet spot was probably as a teenager in the early to mid-1970's. Every summer brought the joy of balls, bats, gloves, running, jumping and high fiving with others as we celebrated the great American pasttime.

Two of the players I greatly admired were Lou Brock and Tom Seaver. One was an outfielder and baserunning marvel. The other a pitching sensation. Both of them were revered by their teams and dubbed "The Franchise".

Lou Brock started with the Cubs but hit his stride (literally) with the St. Louis Cardinals. If a team needs a sparkplug at the top of the lineup to ignite an offense (they do), then Brock was the spark that lit the fire of several great Cardinal teams. He holds the National League alltime basestealing record of 938 swiped bags. One year he stole 118 bases, breaking Maury Wills' season record of 104. Brock was also an excellent hitter and surpassed 3,000 hits, one of the career accomplishments often used as a measuring stick for getting voted into the Hall of Fame.

Tom Seaver was a pitcher of excellence. He helped the hapless New York Mets become champions. Seaver eventually threw a no-hitter, one of the greatest accomplishments by any pitcher, but he threw five one-hitters before finally achieving the no-no. Seaver was with the Cincinnati Reds at that point in his career and he was facing the Cardinals, so one of the players who went hitless against him was the great Lou Brock. Seaver is also a Hall of Famer who won over 300 games, a mark for pitchers that is akin to 3,000 hits for a position player.

I saw Tom Seaver pitch once while with the Mets against the Dodgers. It was a thrilling pitcher's duel between "Tom Terrific" and the Dodgers Don Drysdale. Los Angeles won in extra innings. It was one of the first major league baseball games I ever saw and a real thrillride for a 15-year old.



Seaver and Brock had a lot of intersecting moments in their careers. No hitter faced Seaver more times than Brock. No pitcher threw to Brock more than Seaver. But what we are seeing now that they both passed within a week of each other (Seaver at the age of 75, Brock at 81) is how they are remembered as fine human beings and great representatives of the game (MLB.com story).

---

Legacy Zoom Writers

September 2, 2020

Okay, show of hands. How many of you knew what Zoom was before the COVID 19 pandemic?

That's what I thought. I have been no stranger to video conferencing, but to be honest it was Skype, FaceTime or Google Meet for me, or sometimes one of those fancy webinar platforms like Cisco webex.

But we be Zoom-ing now! Zoom is one of those video conference tools, like Skype and Google Meet, that has become extremely popular, even a way of business and socializing.

So no surprise that life story writers are finding a way to stay connected and help writers make their stories become written realities. I found an inspiring July story about some passionate seniors who used Zoom to help them collaborate and write their stories. See it here.