Home
---
What Story and Why
---
How to Tell
---
What's New
---
Blog
---
Life Story Resources
---
Research is Fun
---
Get Started
---
Highlight Site
---
Sample Writing
---
Free Newsletter
---
Articles
---
About
---
Contact Us
---
Privacy Terms
---
[?] Subscribe To
This Site
The "Your Life is Your Story" Blog Archives
© Tom Gilbert

Read about quality family history and life story news, views, methods, products, links, services

...and whatever else catches our fancy of personal historian
December, 2021
current blog entries
blog archive index
---
Cyclical Nature of Things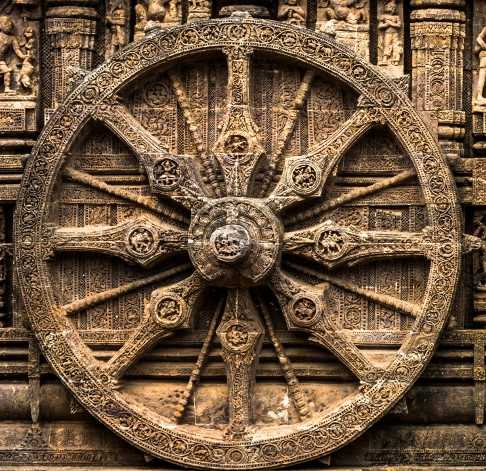 December 29, 2021

Every year at this time I become more reflective than normal. And that's saying something as I am a person who regularly reflects on life.

One of the things I've learned on my own journey is how everything is in some way connected. We truly do live in a big circle of life. The cyclical nature of things is all around us.

Take a look at nature to see this truth. Things grow and then die. But it's not the end. Plants have seeds that in turn grow into new plants. The decaying of organisms is also part of the process. The dead things contribute to the growth of new life. This web of life is fascinating and a metaphor for the many changes we all experience in our life journeys.

Some of you are familiar with the

Wheel of Karma

which comes from the concept of the

Wheel of Life

from Tibetan Buddhism. Some people believe that everything you do will come back to you in some way. It's a cosmic cause and effect philosophy and I think there is something to it.

What I mostly have found in life is the truth that life is not about us - we are about life! So the more that you are involved in life and the more that you give of your love, encouragement and joy, the more of that you will experience in your life. It is all connected and part of the

cyclical nature of things

.

In these final days of 2021 I hope you find some peace, joy and personal growth as you reflect on the past days and months. Every new year is a beginning, but also a continuation. Big wheel keeps on turning!

---

Impossible Possibilities

December 23, 2021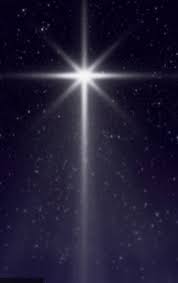 To me there is no denying that there is something special, even magical about Christmas and the holidays this time of year. It brings me back to childlike wonder. Being open to the possibilities that exist in life - even with things that might seem impossible.

In my latest newsletter, #188 - Impossible Possibilities, I ponder this. I wrote in the feature article, "...there are always things that are unexpected. It's just part of life. Sometimes we get pleasant surprises. Sometimes not so much. Some things appear impossible. Still, sometimes the impossible becomes possible."

Once in a while we discover that things that seemed impossible become possible. I guess we call those events or situations a miracle. Some people do recover from what appeared to be certain death. Or people who faced situations from which there seemed to be no way out suddenly have a solution. How we view an "impossible possibility" is personal. People who have experienced such miraculous events are forever changed. Powerful and positive life changing events can and do happen.

---

The Starting Line of Your Life Story

December 20, 2021

Writing about your life can be very intimidating. Coming up with the opening line often generates anxiety or even fear. You might feel like it has to be perfect. If you do, realize that is pretty typical. And also not realistic.

But there you are - at the starting line of your life story. What can you say that will draw in the reader? How to you start to tell others about something so personal and intimate as the story of your life?

Well, first of all, I would say, be calm. Don't get too overwhelmed or anxious. If you have done the initial work of creating a memory list, researching some of your past experiences by turning to old journals, letters and photographs, and even just thinking about your story, then it will already have begun to take shape in your mind.

Nevertheless, there is the opening. You stare at that blank page (or screen) and then tentatively, or perhaps rapidly, begin composing an opening sentence. This is the hard and yet exciting process of writing. Know that it is often messy, always difficult, and ultimately rewarding. It can even be exhilerating. Writing, especially about yourself, can be akin to painting, sculpture or composing music. Yes, a work of art.

Before you embark on the writing of a memoir or life story I think it is important to have spent time getting to know yourself. To a certain extent you have been doing this, either consciously or subconsciously, for some time. A couple of articles I've written that addres this are

Finding Yourself In Your Story

and

Heart of Your Story

. Find some time to read those and consider the questions and content there.

A helpful article by Jessica Majewski,

How To Start A Story

, gives several excellent tips on ways to start a story. She is speaking primarily of fiction, but the suggestions apply well to memoir writing. She encourages you to think a lot about why you need a good start to a story. And she offers several tips, from starting with a question or some significant action, to charming your reader or giving them a new way such as a surprising twist or perspective.

When you are at the starting line of your story keep in mind that no one has to see what you have written until you are ready to share it. So try some different openings. It is rare to have the opening gem at first try. But you do have to give it a try. Or find someone to help you or to do the writing for you (personal history coaches and ghostwriters). Don't despair and consider it part of the great adventure of your life story.

---

They Say It's Your Birthday

December 15, 2021

They say it's your birthday (da da da da da da da da da)
You're gonna have a good time (da da da da da da da da da)

What is it about birthdays? Everybody has one every year. It's a day to remember and be excited about living long enough to celebrate another trip around the Sun.

Birthdays are especially exciting when you are young. Children love to tell people how old they are and that it is their special day. We had pictures turned into posters when our kids - and later our grandkids - turned two. Each child mugging for the camera while holding up two fingers.

We never know how many birthdays we will get. Some live long lives. Some get to middle age. Some die way too young.

Recognizing birthdays is a way to recognize the gift of life. It seems to me that birthday cards are not as common as they used to be. Probably because it is so easy to send a fun text or direct message. But as a teacher I always try to make sure I give each student a card on their birthday. Social media reminds us of our friends who have birthdays. Do you feel obligated to wish your Facebook friends happy birthday? If you have a lot of social media friends then you are constantly getting the reminders. But I kind of like knowing who is having a birthday.

Today I mark number 66. It's important as I can start collecting full Social Security in a few months and I am looking forward to that. If, like me, you have been paying into it since you were a teenager then you want to be able to have some of that coming back to you. It's something I've earned and not a handout.

Birthdays are also a good time to reflect on where you are at on your life journey. I am fortunate to have lived long enough to look back and see there have been many wonderful events, experiences and valuable lessons. I know living is one day at a time. So I don't try to get ahead of myself. But when they say it's your birthday, then like the Beatles, agree "you're gonna have a good time!"

---

Bob Dole Honored

December 9, 2021

Former longtime Senator Bob Dole, a World War II veteran and presidential candidate, lay in state at the US Capitol today. He was being honored for his many years of public service to his country.

It's an interesting coincidence that Dole passed away just a couple of days before the 80th anniversary of the bombing of Pearl Harbor, an event that brought the United States into World War II. The attack by Japan galvanized Americans in a desire to fight tyranny. Most WW II vets have died. Dole was 98. One of the last of the Greatest Generation.

Bob Dole was wounded in Italy during the war and he lived with the results of his wounds all his life. Yet it did not dampen his commitment to service to his country, nor his wry humor.

Dole ran for president in 1996 and lost to Bill Clinton. After Clinton took office he honored some people for their significant contributions to the arts, politics and service to country with the Presidential Medal of Freedom, the highest honor bestowed on US citizens. Among them was Bob Dole.

It seems that fewer and fewer men and women of great character are in politics anymore. President Biden remarked about Dole, "He, too, was a giant of our history." Today there is often too much divisiveness and pursuit of power over the common good of the country. Maybe people will pause at the passing of Bob Dole and consider how important it is to put the good of others ahead of self interest.

---