Fallen and Can't Get Up

September 29, 2011

I'm in a funk. Last night on the final day of the Major League Baseball season the Boston Red Sox got within one out of playing a special one game playoff for the American League Wild Card. And they blew it. The Baltimore Orioles rallied to win 4-3 in the bottom of the 9th inning. It was the final nail in the coffin, ending an improbable last month collapse. A month ago Boston seemed like a lock for the playoffs. Now they are heading home for the Winter.

It's agony for the Red Sox Nation. I've been a fan since 1967 and had my share of heartbreaks over the years. I think after the World Series wins in 2004 and 2007 Red Sox fans began to think we would no longer suffer again the cruel fate of falling out of first place and freefalling right out of the pennant race. But Boston, a powerhouse most of the season, lost 20 games in September. Meanwhile, the Tampa Bay Rays made an incredible run and came back last night from a 7 to nothing deficit against the New York Yankees to tie the game and then win 8-7 in 12 innings on an Evan Longoria home run. Wow.

So what, you might be thinking. It's just a game. And in the final analysis that is true. It's just a game...but one I'm passionate about. Baseball is a metaphor for life - for me, anyway. And I know I'm not alone in that. There are others who consider the game to be a great tapestry/backdrop to the American historical landscape.

Still, today I was in a funk. When I got home from teaching middle school Social Studies, however, I found my less-than-2-year old grandson visiting. We played and went for a walk with the dog and he waved at the passing cars and yelled excitedly when neighborhood hounds barked. He enjoyed the moment and he got me out of my gloom.

Putting my feelings for my team aside I have to admit yesterday was quite the historical day for baseball. There was incredible high drama. Not just the way the Red Sox lost. Also, the way the Rays came back. And in the National League St. Louis won and the Atlanta Braves lost (in extra innings, no less) to send the Cardinals into the playoffs as a wild card team and the Braves home for the season. Atlanta's situation was much like Boston's. A month ago they had a healthy lead in the NL wild card race, but also went into a tailspin.

So, on the last day of the season two teams rose from the ashes and two teams fell from Mount Olympus. Pretty dramatic stuff.
---
Collapse in Beantown or Triumphant Turnaround

September 26, 2011

It's late September and if you follow baseball you know the Major League regular season is about to wrap up. There are teams who have already clinched a post season spot - the Yankees, Phillies, Tigers, Rangers, Brewers and Diamondbacks. But in both the National League and American League the Wild Card teams have yet to be determined. The races are about as tight as they can get.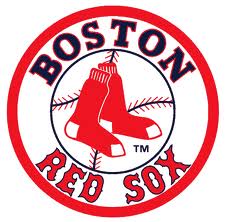 If you follow this blog you know that I am a big baseball fan and than my team of choice is the Boston Red Sox. For most of this season they've been flying high. At one point they had the second best record off all teams. But a September collapse has put them in a precarious position of losing what a month ago looked like a sure thing. The Tampa Bay Rays are nipping at their heals, just a game back. This past weekend the Red Sox played their archrivals, the New York Yankees. The Yanks took two of out of three games. The only victory Boston escaped with was last night's 14 inning affair when Jacoby Ellsbury (having a sensational season) popped a three run homer to give Boston the victory to stay a game ahead of the Rays. Wicked good!

Because I've been a lifelong Red Sox fan the events of the past month have a somewhat familiarity about them. Boston has a history of getting close and falling short. Even though they finally won a couple of World Series in the past seven years (including 2004 when they broke a drought of 86 years - team history timeline here) when they start to lose we Sox fans can't help but fall into the "not again" thinking.

I'm hoping for the best...and preparing for the worst. The crazy ups and downs are not unlike life for some of us. Have you experienced the thrills of success and the heartbreaks of sorrow and failure? If so, you have a rich personal history to draw upon that could make a heck of a story.
---
Pay Attention to the Signs in Life

September 18, 2011

We get signs all the time. Literal ones that we see while driving or entering a building or at work or school. And there are the signs that come along to mark periods of change, growth and age.

This morning I ran another half marathon. Although I've kept up a regular routine of running, it was my first in two years. Distance running is something I took up about six years ago when I was almost 50 years old. Now it has become an important part of my life story and I documented my first marathon experience in the article The Finish Line.

The Chips & Salsa Half Marathon was a nice flat course through the North Valley of Albuquerque and it was a perfect Autumn day to run. I would have had a great result if I'd paid closer attention to the signs.

The course also included a 10K race and those runners started 15 minutes after we did, so there were many of them on the course with us. At one point a little over six miles into my race there was a split and the 10K runners continued straight while the half-marathoners went left for a longer loop before joining up for the last 2-3 mile leg. Unfortunately, I misread the sign and went straight with the 10k runners and didn't figure out my mistake for a mile. I had to backtrack and ended up running nearly 15 miles instead of the 13.1!

I was upset and frustrated for a little while. Then I realized there wasn't anything I could do about it. I could let it ruin the race for me or I could persevere and make the best of it. Live and learn and the lesson for me today was to pay closer attention to the signs.
---
What People Save - More Post 9/11 Encounters

September 16, 2011

All this week you likely have encountered numerous stories about how the events of 9/11/01 affected the lives of people. These stories are of interest because how we respond to such major calamities often gives us great insight into the nature of our characters.

A notebook from a flight attendant aboard Flight 93, a pager from a woman who worked in the World Trade Center, a red "admit one" raffle-style ticket that got someone on to a ferry after the towers collapsed, dust from the towers saved in a jar - these pieces of history are evidence of what happened. They are person and would be meaningless to most people unless they have the backstory.

They are the touchstones to ten years ago. This Charlotte Observer story has examples. Here's another story - 9/11 memories: What we kept - that shares more about these mementos.
---
9/11 - Ten Years Later

September 11, 2011

For those of us who recall where we were and what we were doing when we heard the news the morning of September 11, 2001 today is a somber and special day. We recall. We reflect. We mourn. We honor.

Lives were changed, many shattered on 9/11/01. But I try to live my life in a way that works for healing. Somehow, even in the midst of the worst tragedies, good can come. It is how people respond to what happens to them that is the measure of their character.

On September 11, 2001 we saw some great acts of courage, kindness, compassion and love. Let that be our legacy.

Personal historian Elisabeth Pozzi-Thanner was in New York then. She interviewed many people in an effort to collect the accounts and observations of that tragic day. In the days that followed as part of a collaborative effort by the Columbia Oral History Research Office, she spoke with a diverse mix of New Yorkers and some of what she recorded has been included by the New York Times as well as in a new book, After the Fall - New Yorkers Remember September 2001 and the Years That Followed.

I listened to the moving collage of oral interviews - The Moment Before, and After. It is powerful. You can link to it here.
---
Always Remember - 9/11 Memorial to Open September 11, 2011

September 8, 2011

Ten years later. It's hard to believe that a decade has passed since that fateful day when we awoke to a September morning that forever changed our world.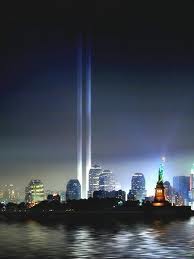 9/11 is a day when many lives were lost in horrific terrorist attacks on U.S. soil - mainly the collapse of the World Trade Centers in New York City when hijacked airliners were flown into the buildings. But there was also the attack on the Pentagon and another hijacked plane crashed in a field in Pennsylvania when the passengers learned of the days events and fought back against the hijackers (Flight 93).

What I want to remember is how people - many of them ordinary citizens - turned into heroes through acts of courage and kindness. It wasn't one day; it was days, weeks, months and years of dedication. Providing comfort. Clearing away wreckage. Dealing with the heartbreak; processing the anger; trying to find acceptance and understanding.

A beautiful memorial is about to be dedicated at the former site of the World Trade Centers. On 9-11-11 two reflection ponds built on the footprint of the two iconic buildings that collapsed will open to the public. They feature the names of the victims and the largest manmade waterfalls in the country. It is a very tasteful and respectful memorial titled Reflecting Absence. You should most definitely view the video - here.
---
One of Last Surviving Navajo Code Talkers Memoir Released

September 4, 2011

Only two Navajo Code Talkers are still alive. They are part of a group of Navajo Natives who served during World War II and created a special code based on their language that the Japanese never cracked.

One of the men, Chester Nez, began telling his story to Judy Avila in 2007. The book started as a biography, but Avila decided it really contained so much emotion and special memories for Nez that they changed the focus to a memoir. The book is the first by one of the code talkers and has just been published by Berkley Press.

Code Talker: The First and Only Memoir By One of the Original Navajo Code Talkers of WWII is available here. You can view a short television interview with Nez courtesy of KOAT.
---
Nearly Burned Up on 9/11, New Memoir Tells Courageous Story

September 2, 2011

I'm sure you are aware we are on the verge of the ten year anniversary of the September 11, 2011 terrorist attacks on New York City and Washington D.C. that involved four commercial airliners and cost thousands of lives. 9/11 is forever etched on our memories; for the current generations it is the equivalent of Pearl Harbor as a day that will live in infamy.

I remember exactly where I was when I heard the news and what it was like then and for the days that followed. I am sure you do as well. It was horrible. But out of tragedy there are always heroic tales, acts of love and kindness and a demonstration of the human spirit.



9/11 survivor Lauren Manning was a managing director at a Wall Street bond trading firm and worked on the 106th floor of the north tower of the World Trade Center in NYC. That fateful morning she only got as far as the lobby. She was running a half hour late due to a phone call she'd taken. It was fortuitous. If she'd been on the 106th floor when the plane struck the tower she probably would not be alive today. As it is, she was engulfed in flame in the lobby and had burns over 82% of her body. A long road of recovery has brought her to the place she is at today. She is a beautiful and strong woman with a family and a story to tell. Her new memoir is Unmeasured Strength (published by Holt and available here).

I found out about it from this story on the USA Today website. I encourage you to read it. In the days ahead let us remember 9/11 and in our hearts and actions pay tribute in whatever ways make sense to you. One of my Social Studies classes is doing a special project and it is powerful to teach these 7th graders about that day and what happened.