In Passing - Death as Transition
April 29, 2013
I've often wondered at the analogy some use about dying, that it is like the passing of a baton. We are carrying the "baton" of this life and when we die we pass it off. I must admit I like the image of our carrying something through life, be it our gift, our personality, or our essence, that is left behind as we pass over to the next life or plane of existence.
"In passing" - it's a phrase that is with me again. Two days ago my aunt died. She was 88 and lived a good life, full of adventure, travel and a variety of experiences. She was modest and quiet, didn't like to talk about herself, but she knew a lot and loved to read books on history. |
continue reading
|
---
Richie Haven's Unique Voice
April 25, 2013
Those who saw the
Woodstock Festival
documentary (or were lucky enough to be there in person in 1969 for "three days of peace, love and music") were treated to an incredible opening. One man, with his guitar, percussive strumming and singing, delivered a tour de force. Folk singer Richie Havens - there simply wasn't anybody else like him in music. His riveting raspy voice, his passionate delivery and his interpretation of songs was unique.
His voice was more than the sound coming from his vocal chords. He spoke volumes in action and deed. Richie Havens passed away at the age of 72 this week and the the many great comments I've seen repeated from the likes of fellow musicians, broadcasters and journalists all seem to have a similar theme. All week long I've been reading comments on Facebook from some of my dear former radio colleagues as well as a few who participated in Woodstock. There was Michael Shrieve, a mere teenager at the festival and memorable for his inspiring drumming with Santana, lamenting that he never was able to put together the collaboration with Havens he'd hoped for. Pete Townshend, guitarist and songwriter for the Who chipped in about missing the great man. Even Wavy Gravy, the iconic hippie, posted a haiku tribute.
He was admired for his music, but also for his love of others, his huge heart and great personality. These are the kinds of things said after someone dies that demonstrate the lasting impression a person can leave from a life well lived.
I always loved Richie's version of the Beatles' "Here Comes the Sun". He took George Harrison's song in a different direction and made it his own.
It seems like a lot of celebrities have died recently. Maybe this happens in spurts, or maybe I've just noticed. Richie Haven's one that couldn't happen without a comment. I loved his unique voice. Find out more about him. There is plenty online, including
this NPR article
that includes some great video of Havens at Woodstock.
---
Boston Be Strong and Brave
April 21, 2013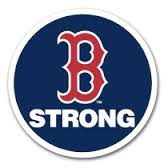 When fans gathered at Fenway Park in Boston on April 20, 2013 they came for more than a baseball game. On this particular Saturday Bostonians came to the ballpark both to seek companionship and a return to normalcy.They also came remember and honor the lives lost or dramatically changed after the bombings and violence of the past week.
|
continue reading
|
---
Bombs at Boston Marathon - A Runner's Lament
April 16, 2013
Running a marathon is very hard. The long distance running event of 26.2 miles takes a physical, mental and emotional toll on every contestant. This doesn't include the long hours and many miles of training leading up to the event. I know from personal experience, having run my first two marathons the year I turned fifty.
The
news of the tragedy
that unfolded in Boston on Monday, April 15, 2013 at the most iconic of all marathons has once again rocked our world. Two bombs went off near the finish line about two hours after the first runners finished. Thousands were crowded into the area and the bombs created instant destruction and harm. At the time I am writing this three people have been confirmed dead, including an eight year old boy, and 144 injured.
As a runner this act of terrorism affects me in a way I couldn't predict. When I heard the news yesterday afternoon I was shocked, angered and saddened. I thought of how drained, and yet elated, I felt at the conclusion of the marathons I've run. And I remember how my family members were at the finish line cheering me on. I thought of the many doing the same at Monday's Boston Marathon. This bombing is a violation of life and something that normally would be a great celebration. It is an attack on something sacred. To me it is as bad as bombing a religious service.
There is a code among runners. I've seen it in the eyes of others who trudged the hard miles of long distances, a silent exchange that acknowledges that we are doing something difficult, yet triumphant. Many runners often take up the challenge of a marathon as a way to bring attention to certain causes. An example is fighting cancer and fundraising for research through organizations such as
Team in Training
to support the
Leukemia and Lymphoma Society
. I have family members and friends who've died of cancer and I have run in support of this research. It was one of the most important things I've done in my life (read
The Finish Line
).
Our prayers, thoughts and support go out to all affected by the bombings. Tragedy happens in our lives, but the human spirit will prevail. Hearts will reach out in support and compassion. Already I've heard of many Bostonians opening their homes to stranded visitors. Our lives and our stories about the events of our lives are important to preserve. We need to remember, to honor and to send a message to the world that we will not be defeated by cowardly acts of terrorism.
---
Thumbs Up for the Life of Roger Ebert
April 8, 2013
I never met the man, but I feel like I know him. I read many of Roger Ebert's film reviews over the years. Sometimes I angrily disagreed, at other times it was more of a shrug that we didn't see eye-to-eye, but there were also plenty of times when I thought his insight was terrific. He clearly loved the movies and loved to write and talk about them. He saw them as a way to comment about life in general, which perhaps makes the title of his memoir,
Life Itself: A Memoir
, all the more appropriate.
Like many people of my generation, I often watched Ebert and Siskel battle back and forth over film reviews. They clearly loved the debate. And if a movie got two thumbs up they would both articulate why they felt that way, sometimes sparking additional debate!
Longtime Chicagoan, Roger Ebert was laid to rest today after passing away from a long bout with cancer this past Thursday (
Tribune article
by Mark Caro). He was 70 years old and the past few years a man who loved to talk couldn't after complications from a surgery to fight his thyroid cancer in 2006. But he still continued to write and he had a real gift for commentary, not just about movies, but also about his view on life, love, social justice and a myriad of other topics. I've been reading some postings and, in particular, I recommend Tim Grierson of PASTE with
My Roger Ebert
, and the Salon interview reposted,
I do not fear death
.
Thank you, Roger Ebert, for sharing your insight, commentary and passion for the moview. "Thumbs up" on a life well-lived.
---
Inspiration in the Clouds
April 3, 2013
I had a pretty busy day and I worked hard teaching my fifth graders. On the way home I picked up dinner and I was driving in rush hour traffic. I was tired and hungry and impatient.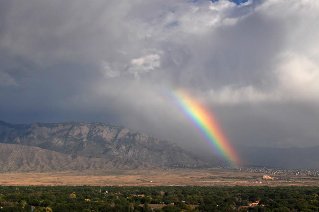 But at a stoplight I looked out at the sky through my windshield. Sometimes there is magic in the skies of New Mexico. The clouds had an interesting shape and it looked as if there might be a bit of rain in the bottom of them. Nothing was falling, but in the dry desert climate it is not unusual for any moisture to evaporate before it even falls from the clouds. The sight gave me pause and then perspective. So often we can miss the specialness of the moment. Our lives are certainly full of work, traffic, food and waiting. Yet there is opportunity, too, to stop and
smell the moment
.
For your memoir writing, try recalling a time when you were distracted, impatient or frustrated and then something or someone pulled you out of it. What happened? How did it change you in that moment? How do you feel about it as you recall it?
---
Stories in a Matchbox
April 1, 2013
The things we own, the various mementos of our lives, can be touchstones for the stories of our lives. For many people these objects might be the personal history, and unless someone asks about them and records the stories connected to them, the life story remains locked up inside of these objects.

Discovering such secrets is theme of
The Matchbox Diary
by Paul Fleischman and illustrated by Bagram Ibatoulline. A little girl visits her great-grandfather and is attracted to a cigar box filled with curious and she learns that he used matchboxes to hold important small items from his life, each with a story behind it.
This book
might be a good way to introduce young people to the importance of saving memories.