Wild Wind
April 27, 2014
I love living in New Mexico. We have a varied landscape (deserts, mesas, mountains, rivers and incredible skies). We have over 300 days of sunshine. And hardly ever do we have severe weather such as tornadoes or disasters like earthquakes. Nary a hurricane.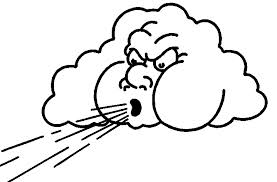 But oh, we do have wind. Wild wind. Sometimes in the Spring it becomes oppressive. The sustained 25-40 mph winds will cloud the sky with dust and obscure the mountains. Tumbleweeds go a-tumbling. Hang on to your hat, small pets and children!
Sometimes I like the wind. It played an interesting part in the reminiscence I wrote about a walk with my son years ago (
The Walk
). But when it is windy like the three day wind storm we are currently experiencing it becomes frustrating. Nobody wants to be outside. The howling through the walls and the shuddering of the windows (
wind
- ohs) makes for some scary sounds. And because I live at the end of a cul-de-sac, the trash and leaves from everyone up the street ends up in my front yard.
Eventually Mother Nature will stop blowing so hard. Warm and sunny days are ahead. Birds will sing and we will smile. But for now it's batten down the hatches.
---
Juggling Projects and Tracking Your Life Events
April 22, 2014
If you are a busy person with lots of projects to keep track of, then you need to find a way to stay on top of them. There are all kinds of time management systems with sophisticated day planners. Many of them are excellent.
Other people are good with just keeping a daily to-do list.
For me, a good system is essential. It's not that I am what of those guys who has every little thing planned out. If anything, I have to fight against the tendency to fly by the seat of my pants. But I've had far too many jobs where I've needed to keep track of things. This is very true with personal history projects.
I have mentioned some of the fine techniques I've learned, like making a memory list. Having a list of significant events in your life that you continually update can be extremely valuable when you are writing about your life. A good list will make it possible to always have something to write about. Essentially, you will never have writer's block!
The system that has worked for me now for several years is
The Journal
Software by DavidRM Software. It is such an excellent tool for journaling, but on top of that I can create endless categories and sub entries for projects. It really helps me keep track of various clients and potential clients. Additionally, I can easily review past days, months or years of journal entries. It is a powerful and searchable software system.
If you haven't investigated
The Journal
, take a look at more information I provide
here
. I avidly recommend this system and DavidRM allows you to even try it for free for 45 days. Take it for a test drive!
---
Tough Family Stories That Redeem
April 17, 2014
Sometimes we have stories in our families that are really hard to talk about. Therefore, they are hard to write. People want to keep those skeletons in the closet. But as another personal historian loves to say, bring those skeletons out of the closet and make them dance!
A recent
NY Times
story is a great example of a tough family story that ultimately redeems. An alcoholic sculptor abandons his wife and daughter and then dies under mysterious circumstances. The daughter was quite young at the time, but as she grew up she had questions and she went searching for answer. Her father had loved her deeply and she needed to know for herself what his life story meant to her; not her mother's version, but hers.
What the Sea Took Away, a Daughter Restores
is beautifully written. A poignant tale.
---
Boston Strong Marathon Runner Shalane Flanagan
April 14, 2015
Tomorrow is the one year anniversary of the tragic bombing that shook Boston at their iconic Marathon Race finish line. Knowing what it is like to complete a marathon (I've done two) and seeing the news footage, it all put me in a sad and fowl mood at the time. I wrote about it on
this very blog
. But as the stories of heroism and strength unfolded, I once again fell in love with the beautiful souls of true heroes. Some people are not out looking for attention. These silent heroes respond by jumping into action when horrible events happen. At the bombings some helped rescue or comfort the wounded; others housed displaced runners and family members. The accounts that came out of Boston resonate with the strength of the human spirit.
A year later and there is a hometown favorite who has a real chance of winning the women's division of this year's Boston Marathon (set for Monday, April 21). Shalane Flanagan has running in her genes. Both her parents were world class marathon runners. Although Shalane has only been running marathons since 2010, she has demonstrated her ability. And this year it is personal. Although she now lives in Portland, Oregon, she has returned frequently to Boston to run the course as part of her training for this year's race. As she put it in her interview with Anderson Cooper which aired on CBS'
60 Minutes
, "I am all-in with this training. It's my ultimate dream and goal to win the Boston Marathon". You can watch her inspiring interview
here
.
---
Modern Day North Pole Adventure
April 7, 2014
My buddy, Rolland Love, writer in the vein of Mark Twain, expert fisherman, and cofounder of
Imastory
, tipped me to something his business partner in the
Imastory.com
personal history project is currently doing. Apparently Mark Andresen isn't just a tech wizard; he's a real life adventurer!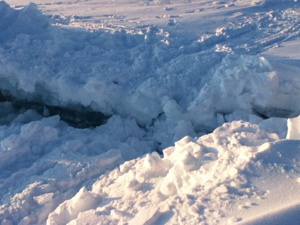 Currently Mark is teemed with his explorer friend, Mike Ketchmark, on a trip to the North Pole. They are doing it with dog sleds, their wits and blogging their journey via Imastory. So far they've encountered bitter cold (no surprise), a large group of polar bears, uncooperative dogs, some treacherous ice and a lifetime of memories. As Rolland puts it, "Two men, a dozen sled dogs, a couple of tents, no bath for 30 days and K-rations". Follow their journey at
www.imastory.com/northpole/
.