Home
---
What Story and Why
---
How to Tell
---
What's New
---
Blog
---
Research is Fun
---
Get Started
---
Highlight Site
---
Sample Writing
---
Free Newsletter
---
Articles
---
About
---
Contact Us
---
Privacy Terms
---
[?] Subscribe To
This Site

The "Your Life is Your Story" Blog Archives
Read about quality family history and life story news, views, methods, products, links, services

...and whatever else catches our fancy
May, 2009
current blog entries
blog archive index
---
May 28, 2009

When people are approaching the end of their life - and they know it - there can be real therapeutic benefits to recalling their life and preserving it in some fashion. I call this life story capture.

It is so important to be spiritually ready to pass from this life to the next. I was glad to see an article by fellow personal historian Dan Curtis about How Life Stories Can Benefit the Dying. He's been involved for over 15 years in helping people through their end of life experience, in hospice work, making documentaries and recording personal history. He notes that affirmation, legacy, purpose, pattern and support are some of the benefits to preserving life stories for the terminally ill. See his post here.
---
May 27, 2009

The TODAY Show had a feature on this morning - Family Tree: Tracing Your Roots (video here). Hosts Hoda Kotb and Kathie Lee Gifford had previously submitted some information about their lineage and the guest from Ancestry.com revealed a few tidbits about their family history neither knew about. According to Ancestry.com 78% of Americans are interested in learning more about their family tree.

Take it one step further. If you do dig into your roots, see if you can get stories about your family members. It's nice to know your great uncle was a prominent publisher or your grandmother was a Rosie the Riveter, but what's more interesting are the stories about them and their experiences.

To preserve those stories is key. What are you doing to pass on your life story so that your children and future descendants will know who you are and the path you traveled on your life journey? It begins by considering what story and why.

Peter Gudmundsson, Founder and CEO of the Priceless Legacy Company is doing a lot to make professional and affordable lifestory capture possible. He's going to be interviewed today on the Passions and Possibilities Project (blogtalkradio). The show airs at 6pm Eastern/3pm Pacific time. I know I'll be listening in.

And another interesting note. Today is National Senior Health & Fitness Day. It is the 16th annual observance and an estimated 100,000 older adults will participate in local fitness activities across the country. We all want to stay healthy, so get out and play some tennis, swim, walk, jog, hike or just stretch! Find out more with this article on Examiner.com.
---
May 26, 2009

I hope you had a good Memorial Day Weekend and remembered those who died in service of our country.


I didn't realize it until today, but yesterday marked the 32nd anniversary of the release of Star Wars. Perhaps you recall that it became a quick box office hit mainly due to word-of-mouth buzz. It didn't have the huge prerelease buildup we see these days with summer movie releases. I was in college at the time and I remember that throughout the summer my friends and I kept going back to see the film, usually to bring along someone new to the experience (including my Dad, who came to visit me that summer in Norman, Oklahoma).

According to a Moviefone poll Star Wars has been named best sci-fi film ever (see story at boxwish.com). I enjoyed the film, but it wouldn't get my vote for best sci-fi film ever. But it certainly elevated director George Lucas' profile as well as Harrison Ford's sarcastic wit and charm. As for my fave, I think I'd probably lean more to Bladerunner (which incidentally also starred Harrison Ford, and was based on a book by my favorite sci-fi writer, Philip K. Dick).
---
May 22, 2009

It's a cloudy and drizzly day here in Albuquerque and it is kind of nice, as we don't get much rain here in the desert. Also, a major part to my "swamp cooler" broke yesterday and it's going to take some money I don't have right now to fix it. So a bonus that the clouds and rain are keeping it cooler today.

Despite little annoyances like a broken evaporative cooler (the way we air condition around here) my life is ok - blessed even. Especially when, as a personal historian, I come across amazing stories. This one is courtesy of NPR about a Vietnam Vet whose son died in January of 2005, an infantry officer for the Army killed in Iraq. The father traveled to Washington D.C. to visit the "Wall" war memorial on Memorial Day and met the trauma nurse who tended to his son's body. See the Memorial Day Miracle At 'The Wall'
---
May 20, 2009

Amy Oaks Long is a personal historian based in Utah (Old Willow Personal History, LLC). For years she was a family history instructor at Brigham Young University. She's on the team for Family Learn (here) and I've communicated with her before about the MemoryPress. She's very knowledgeable and helpful.

In the Spring newsletter from the Association of Personal Historians she lists many websites that can help with family research and personal history. You may already be familiar with Ancestry.com (subscription bases family history research site) and FamilySearch.org (largest free collection of family history records). But you might not have discovered WorldVitalRecords.com (much is free, but also a fee based service for searching databases of records - death, military, census, parish and newspapers). And I thought Findagrave.com intriguing (access over 17,000 names from cemeteries throughout the U.S.). Happy web surfing!
---
May 19, 2009

Monday is Memorial Day and it is so much more than the "unofficial" kickoff for summer.

At the official web site of the U.S. Air Force they state that "More than 1.3 million Americans have fought and died on behalf of our country during the past 233 years." Check out the article, Recall the real story behind Memorial Day, posted online there.



You should also consider taking part in the National Moment of Remembrance on Monday at 3 PM (your time) - it's a nice way to pay silent tribute (more here).

But more importantly, if you know someone who served in a military conflict for our Armed Services you should thank them - and even ask them some questions. At the Priceless Legacy blog they've posted Nine Questions Everyone Should Ask a Veteran on Memorial Day. They are insightful questions and include asking those vets how they feel each year at Memorial Day and what lessons they learned through their service.

Remember what Memorial Day is about this weekend, and especially on Monday, May 24.
---
May 18, 2009

There is plenty of information and resources about life story writing, memoir capture and preserving personal history to be found online. Perhaps you are here as a result of a search on Google or another search engine.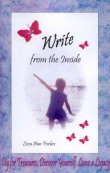 However, I still like to read books to get information and inspiration. One that I go back to time and again is Write From the Inside by Lissa Ann Forbes (The Elemental Press). She writes from her own experience and shares insight into capturing moments in our life. But beyond that she writes about dreams, goals, dissapointments, family, achievements and more. She encourages you to tap into your own experience and write about it. That's the heart of memoir. As Personal History Awareness Month continues consider reading this book (or other books about crafting memoir and personal history - a few more suggestions here).

---
May 17, 2009

Runner With a Cause

I ended up on my High School cross country team practically by accident. I ran in P.E. and my coach noticed I was pretty good. Next thing you know I was running a few miles at a time. But, once I was out of school it was pretty much work and softball. I gave up the jogging.



Thirty years later, in 2006, I discovered Team in Training and decided to get involved. They are an endurance training charity arm of the Leukemia and Lymphoma Society. People get together and participate in cycling, hiking, walking and running events and fundraise at the same time. Find a cure for blood cancers. Meet new friends. Worthy cause.

I've since done a marathon (26.2) and half-marathon (13.1) miles with TNT. I even wrote about it here.

I've decided to do it again, this time a half marathon in October here in Albuquerque (Duke City event). I am doing in partly for the experience and fellow team members, but mostly because people I know keep getting cancer. One of my best friends from High School lost his brother a couple of months ago to Leukemia. I've decided to run in memory of John's brother, Joe. I would love for you to help me with my goal, but even more importantly - help those you know. Find out more about Team in Training. Visit and comfort friends and family affected by cancer. Some day there will be a cure and we all can do something to make that a reality. Thanks.
---
May 14, 2009

Why would any retirement home or assisted living center make the mistake of treating their residents like children? Sadly, it appears this happens more than anyone would like. It's not a problem limited to these facilities, of course. Far too many people treat elders with a lack of respect for their experience and intellect. But you would think community residential centers for elders would be on top of their game, especially the upscale ones.

I'm not lumping all facilities together. Certainly there are those that cater to the interests and activities of their adult residents with stimulating adult activities. And there should be more of this, especially in the area of life story reminiscing and personal history.

What sparked this posting? I read an interesting article at Baby Boomer [Knowledge Center] about boomer services by Dr. Ellen Brandt. That article focuses more on her career as a former journalist with a PHD and now specializing in life story video documentation (Lifestories Limited, Medford, NY), however, she does make a point about the growing need for creative aging services. But be sure to read her Summer Camp for Seniors article - it probably will make you laugh, angry and interested in promoting greater awareness of elders' needs for activity geared to their interests, education and intellect.
---
May 13, 2009


It's hard for me to believe that already a week and a half has passed since my daughter was married. Kristen and Nathan make a splendid couple and it was certainly a blessed event.

May is moving right along - with lots of special memories for me and my family. I hope that this Personal History Awareness Month is inspiring you do to something about your family history. My May newsletter is just going out with more on the topic. You can also read it online by visiting the backissues pageYour_Life_Is_Your_Story-backissues.html.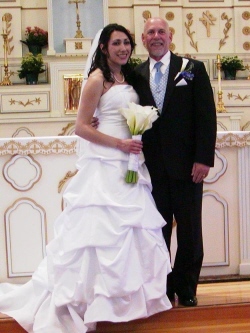 ---
May 12, 2009

2009 Winners of the Jane Addams Children's Book Awards
Each year since 1953 the Jane Addams Peace Association announces their Children's Book Awards. These selections recognize the children's books published the preceding year that effectively promote the cause of peace, social justice, world community, and the equality of the sexes and all races as well as meeting conventional standards for excellence. Jane Addams was the first American woman to receive the Nobel Peace Prize.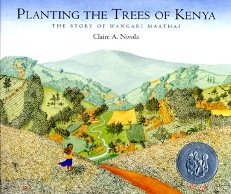 Planting the Trees of Kenya: The Story of Wangari Maathai, written and illustrated by Claire A. Nivola, profiles the first woman from Africa to win the Nobel Peace Prize. The Surrender Tree: Poems of Cuba's Struggle for Freedom by Margarita Engle uses free verse, poems and Cuban history to explore resistance to slavery and occupation in Cuba in the late 1800's.

There are some other notable selection. You've probably heard of the legend of John Henry - the "big, big man" who worked on the railroad. Ain't Nothing But a Man: My Quest to Find the Real John Henry, by Scott Reynolds Nelson with Marc Aronson, tracks the real man behind the larger-than-life hero of folk song fame. 40,000 African-American men laid railroad tracks across the United States in the 1800's.

This week is Children's Book Week, and in honor of that I posted this information. However, you should also take a closer look at this year's honorees. These books can teach young people about the value of diversity and powerful stories about doing good for our planet and our human family. That encompasses the greater message of preserving family history. It also echoes the theme of this year's International Day of Sharing Life Stories on May 16 - to recognize human rights and immigrant rights.
---
May 11, 2009

I've raved - for good reason - about Michael Boyter's MemoryGrabber. Because it is an easy to understand, easy to use and valuable lifestory tool. Michael wrote an e-book to help anyone get their life story project going. He updated and revised it last year. Helpful tips to get started. Ideas to spark memories. I've used it myself and often with clients to help them get started on their autobiography, memoir or personal history.

The price has been reduced from $14.95 to just $4.95 as a special Mother's Day weekend offer. This is really incredible because it is still the same great e-book product, but for ten dollars less. That's practically giving it away! Talk about over-delivering...seriously.

Hurry while this offer lasts. Find out more about the Memorygrabber here.
---
May 10, 2009

Mother's Day is nearly a wrap and my son and I have pampered my wife (his mother). I've also been going through emails and reports of various Mother's Day observations and memories. My mom passed on three years ago and it was this time in 2006 that I had my last nice visit with her in Kansas City (by the time we saw her for her last week alive in June she was in and out of consciousness).

I came across a nice story about five sisters who lost their mom nine years ago, and in the succeeding years they have grown closer. They share their lives and their memories and their mother lives on in them. You can read Diane Mapes Losing my mom — and finding her in my sisters at msnbc.com.

Over at Real Simple you can discover some great questions to ask your mom (now, while she is still around) to get better insight into her and your family history.
---
May 8, 2009

Boldy going where no TV series/movie sequels have gone before!

You may not want to admit it, but if you grew up in the 60's/70's you probably watched Star Trek. I wasn't really a trekkie...not really (my teenage son thinks otherwise and loves to tease me about it). My friends and I did goof on the show at school, and yes, I watched lots of reruns.

There have been a myriad of spinoffs and continuations, but now Star Trek goes back to the future with the new movie and the "early" days of Kirk, Spock, et al. And this reinvention of the "franchise" should attract new fans while getting those who grew up with the series/movies someting to chat about over beers or lattes.

NPR's Bob Mondello gives you something to consider about the new motion picture, which opens in theaters today.
---
May 7, 2009

Maybe you want to write your memoir or have a biography written about you. Eventually. You just don't seem to get around to it.

However, when something is required that is part of career advancement or media recognition you might suddenly find the motivation.

One way to get started is to have a short (1-2 pages) professional biography written about you. This is today's Personal History Month tip. I provide this service and it can be invaluable. It is possible you will get a request for something like this and the party asking will want it "yesterday". Do some advance planning - get this done now. Plus it might lead to a more in depth personal history project down the road (and you will have a starting point).

Check out my offer (less than $80!) and contact me if you are interested.
---
May 5, 2009
Mom Memoirs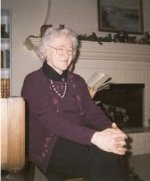 Mother's Day is this Sunday. Here's another Personal History Month idea. Create a special Mom Memoir.

This could be a hand-written journal or "brag book" with photos and mementos that you could complete in a couple of hours. Or it could be more extensive, utilizing a personal historian and a life story capture service.

Get with your siblings and make it a group project. Remember your Mom. A Mom Memoir can even be done after your mother has passed on, as a tribute book.


---
May 4, 2009

Making a Photo Inventory

The month of May is Personal History Month and throughout this month I will be posting some personal history tips.

For today I want to make a suggestion about some of the photos you've accumulated. We all have photo books full of pictures...and memories. At some point you may want to include some of them in a personal history project. To give yourself a headstart I suggest creating a catalog of photographs you want to include.

It's fairly easy to do this. You can create a spreadsheet, using an application like Excel, and list each photo with pertinent information, including where the photo was taken, who is in it (or what is in the picture if a place or object without people), date of the photograph, and I also suggest you categorize it (such as family, vacation, career, and so on).

Finally, be sure to use an identification code. Keep it simple, like the first three letters of your last name, and three digits. For example, I might use GIL001 for my purposes (last name, Gilbert, and the first photo in the collection).

While you inventoring your pictures you might go ahead and scan those you plan on using. That way you have a headstart on digital photos for a family history project.
---