Greetings



"Your past is your story up to now. The future is the story yet to come. The present is where you live with that experience, your hopes and your dreams."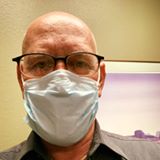 ---


Your Life is Your Story Newsletter

December 31, 2020
Issue #179 - The Best and Worst of Times

From Tom Gilbert – Editor and Writer, www.your-life-your-story.com

In this Issue:
Opening remarks: Every New Beginning
Featured Article: The Best and Worst of Times
Featured Resource: America's Footprint
---
Opening Remarks: Every New Beginning
Here we are, the last day of the year. Here I am. The end is not really the end. The cycle just continues. Around the circle we go. "Every new beginning comes from some other beginnings end."

But let's face it - 2012 has been unlike any other year of our lives, at least for any of us born after World War II. The Covid 19 virus has reset us in many ways. Some of these are good changes. In the grand scheme of things, necessary. We need to face our faults, our weaknesses, our biases, our poverty and recognize that we have often been blind to them. Many before the virus lived every day with their lack, their poverty. So many face insecurities. Maybe more of us can better identify with them now.

As each new year arrives I like to take stock and consider the past, present and future. But my approach is to take life a day at a time so I don't get too wrapped up in what might or might not happen. So here's to a new beginning. And to the stories of our lives!

---

Thank you so much for being part of the Your Life Is Your Story community. Thanks to all our subscribers. I hope you enjoy this month's issue.

You are receiving this e-zine because you signed up for it or someone who is subscribed passed it along to you. If a friend DID forward this to you consider subscribing by visiting our signup page . Also, let me know what you'd like to see more of in this newsletter – simply reply to this email e-zine.

– Tom
Featured Article: The Best and Worst of Times
---
By Tom Gilbert - Copyright © December, 2020

We have heard it, we have probably said it, and maybe it seems cliché, but I think there is an enormous amount of truth to 2020 being the best and worst of times. Not that our year is unique in history for having hard times. Charles Dickens, in his novel A Tale of Two Cities used the backdrop of the French Revolution to weave a story in which he describes it being both good and bad.

The Covid 19 virus has dominated the news and our lives this past year. It is undoubtedly the story of the year. Still, there have been pandemic outbreaks before and maybe we were due as it seems they come along on the average about every one hundred years. But the virus wasn't the only big news story. There were lots of other trials and tribulations. Storms of all sorts, from Mother Nature to human nature. Cries for help, justice and fairness battled with the spewed venom from those out only for personal gain and protecting their power and wealth at the expense of others.

Maybe it was time for a real wake up call. 2020 certainly did get our attention.

I've been looking back at this year from the perspective of our lives and our stories. Each month when I put out a newsletter I try to focus on the importance of preserving our stories. And I continue to search for ways to understand and be true to our values and our purposes.

The first newsletter of the year (Issue 168) I wrote about people who assist those facing the end of their life by providing emotional support and helping them prepare for their death. They are called doulas. When I published this issue I had no idea of the coming coronavirus. Doulas surely could be helpful in a pandemic.

By March and April as the virus rapidly spread I found myself reflecting on our new daily living situation, from wearing masks and staying at home to the importance of spreading hope and compassion, like a "kindness virus". And I found myself appreciating the many heroes among us, from health care workers to people in delivery services, or those serving us in the stores that provided our basic needs.

In May I considered how we are all story "transmitters", each of us capable of broadcasting our experience, strength and hope by telling our stories in different ways.

June had me reflecting on the irony of "2020 vision" and how we are seeing things with a new clarity. My job as an elementary school teacher took on new challenges and new meanings, which I reflected on with the July and August newsletters.

Throughout the year, month after month, I found things to comment on, point out, and consider. Really, each issue can be painstakingly produced and I greatly appreciate anyone reading it. But I also view it as a labor of love. Love for life. Love for our stories. Thanks for following my journey (which is often your journey, too).

You can also read other life story articles here.


---
Featured Resource: America's Footprint
2020 was a tough year for a lot of people. The CEO of America's Footprints put his heart and soul into his life story business and after six years things were finally developing well. Then Covid happened. And another heartbreak closer to home. Real loss and challenge.

However, his business and personal trials ended up giving him some blessings in disguise. And now he looks at this year as being the best and worst year. Joe Fiduccia details the experience in this powerful story.

The resilience of people facing such loss and finding the silver lining truly impresses me. Many of you also have powerful stories to share. Find out how America's Footprints could be a good option for preserving those memories.
Closing Information
That's it for this month's issue. Thanks for reading. Be sure to visit our blog regularly, and here's to telling your story. Do give it some serious consideration because I just know you've got a great story to tell! Be sure to see the Get Started section.

Any comments, ideas or feedback is greatly appreciated. Just reply to this 'zine and tell me what you think!

Until next time, – keep your story alive!

Tom Gilbert
---